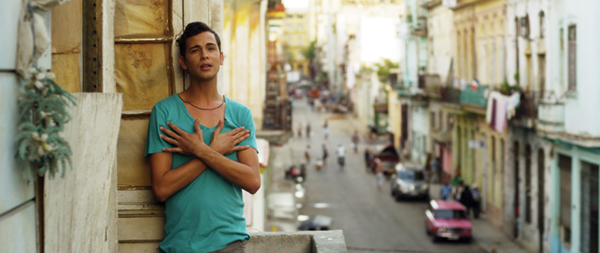 [:en]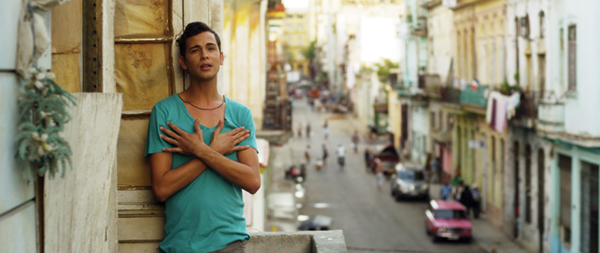 This year's sampling of Latin American motion pictures in the biennial Cinemateca series at Film Streams is heavy on fiction, though a much anticipated documentary is also featured.
Cinemateca has been part of Film Streams since the North Downtown art cinema's 2008 start. This fifth collaboration with the Office of Latino and Latin American Studies (OLLAS) at the University of Nebraska at Omaha includes five feature films for adult audiences and two for families.
Each adult-themed feature has a single Tuesday night screening followed by a panel discussion. Pre-show tapas from local Latino eateries will be served. The family films have multiple screening dates and times.
The 2016 series presents films from the United States, Cuba, Argentina, Brazil, Spain and Guatemala:
September 13
Viva
OLLAS interim director Jonathan Benjamin-Alvarado called this 2015 Cuban-Irish co-production "a very beautiful movie," adding, "I've seen Viva twice already but I can't wait to see it again." Hector Medina stars as Havana drag club hairdresser Jesus, whose performing dream gets sidetracked when his estranged father shows up. "Viva is a film of multiple storylines anybody can latch onto, whether the drag culture in Havana, the dynamics of a father and son or the socio-economics of Cuban society in flux. It's among the best films to come out of Cuba." Medina will be Cinemateca's special guest at the screening.
September 20
El Clan
This 2015 Argentine drama is based on the true story of a seemingly typical middle class family operating a large, violent kidnapping ring. Benjamin-Alvarado said, "I like movies based on true stories and I want to see El Clan because it's going to be wild."
September 27
Los Sures
When originally released in 1984 this documentary about the vital Puerto Rican and Dominican inhabitants of Brooklyn's Williamsburg neighborhood received little fanfare. But since the film's rediscovery and restoration it's become an archival treasure and talking point because it captures what the area was like before gentrification displaced minority residents. "It's kind of this cautionary tale about what's lost when communities are gentrified," Benjamin-Alvarado said.
September 8,10, 11 and 15
Boy & the World 
This silent, hand-drawn 2013 animated film from Brazil follows a rural boy searching for his father in the big city.
September 18 and 22
Habanastation
A privileged boy who gets lost in a Havana slum is befriended by his poor counterpart in this 2011 Cuban live-action film. Benjamin-Alvarado's colleague at UNO, Steven Torres, said, "Jonathan and I really enjoyed the film. It's an interesting film from many different standpoints because these two kids come to terms dealing with one another and working together to find solutions as they try to reconcile their very different backgrounds."
There is free admission to all Habanastation screenings.
Torres said Cinemateca is intentionally diverse  "We always try to include films from different countries and provide a variety of film traditions and genres to tap into different audiences. We try to think in inclusive terms with films that might be aesthetically pleasing but might also have some content that could lead to interesting discussion."
Benjamin-Alvarado said a vetting process winnows more than 100 prospective titles to the final seven. Even when there's consensus, films are not always available due to rights-licensing issues. He said this year organizers were able to book their top choices. "We have quality films across the board. We think it's a pretty special series. The audience is going to be in for a treat with each of the films."
For cinephile Benjamin-Alvarado, Cinemateca represents Film Streams's "ability to bring to the community the universality of the human experience." He said, "It may be in a disparate location under very interesting conditions, yet it really breaks down to the essence of who we are as humans. Cinemateca offers people opportunities to explore connections to our shared humanity. These films offer glimpses into different cultures and situations that spark conversation. It's a celebration of the filmmaking and an exploration into the lives of people we wouldn't otherwise experience. We find they're so much like us." That reflective mirror, he said is "the beauty of film."
He loves that Cinemateca is a showcase for "the Spanish language" and for "the quality of (Latin American) filmmaking that continues to grow and expand."
Fillm Streams founder-director Rachel Jacobson said Cinemateca "has been one of our most enduring and fulfilling community partnerships." She added, "OLLAS not only gets our mission and how to help fulfill it by programming interesting and diverse selections and complementing discussions, they have actually helped to shape the way we program."
Read more of Leo Adam Biga's work at leoadambiga.com.
[:]